For years now, we have built pre-engineered steel structures.   As a certified builder of Robertson Building Systems we can provide you a steel framed structure.  
We find the ideal spot in the market for a steel frame structure is for especially commercial buildings were fire ratings are required for building safety due to the rating of the internal activities or proximity to neighbouring lots.
In most cases we find structures over 10,000 sq.ft. often call for consideration of a steel frame structure.  We can assist with custom design and even incorporate the beam work and loadings to accommodate a crane.
To begin design your steel frame structure contact our team at POST – we would love to assist.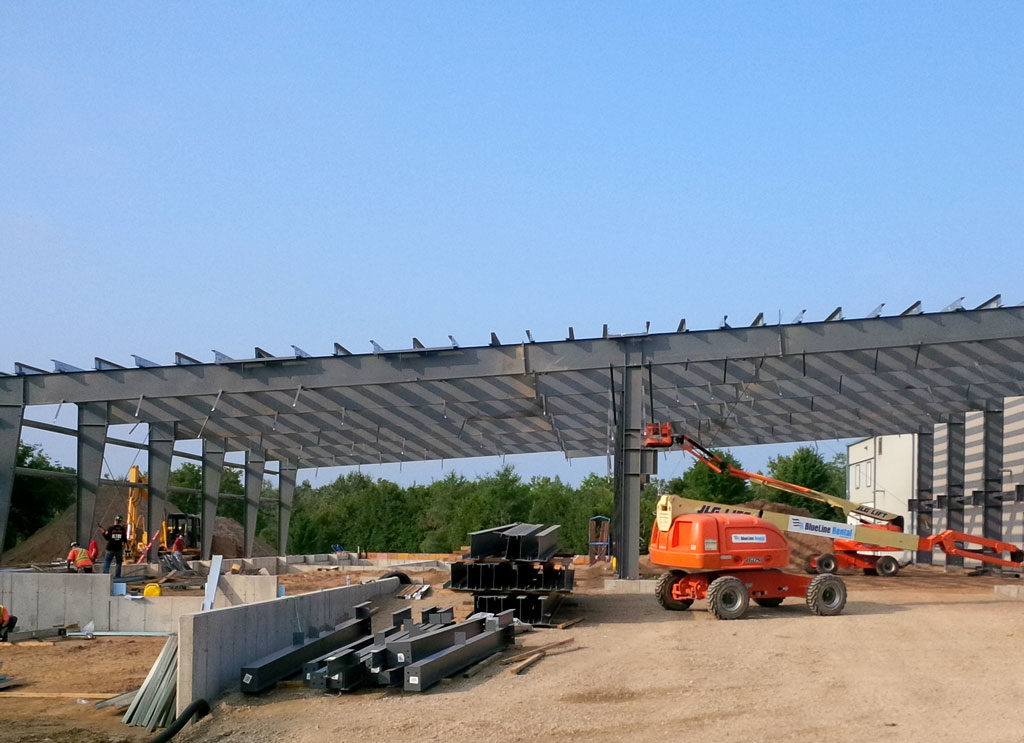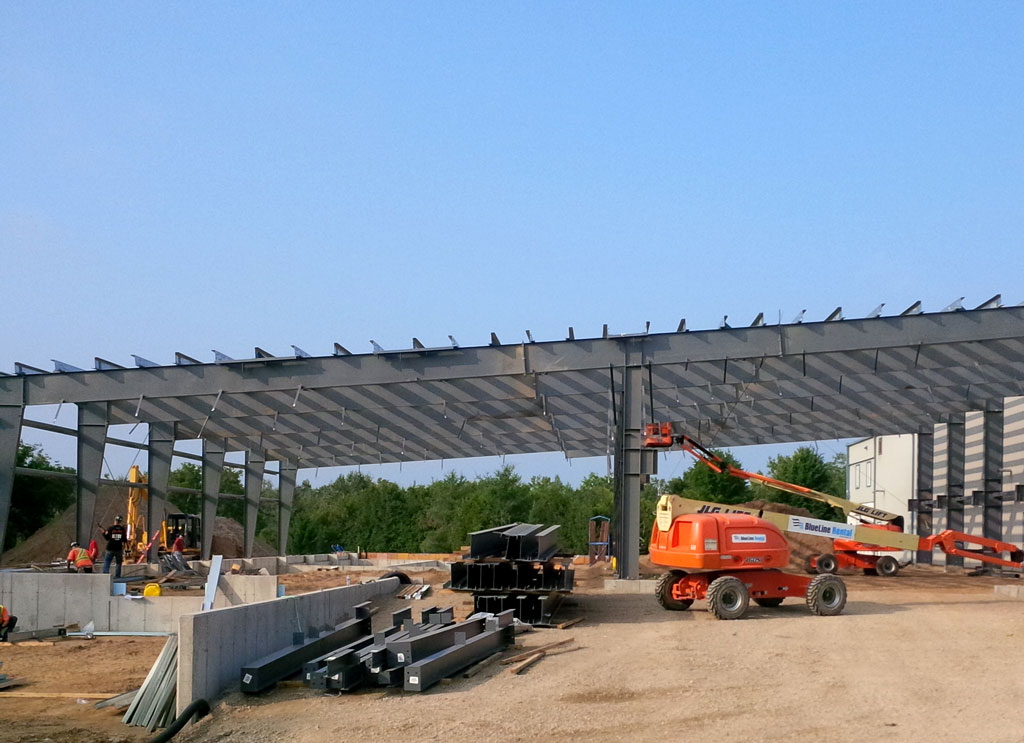 Robertson Building Systems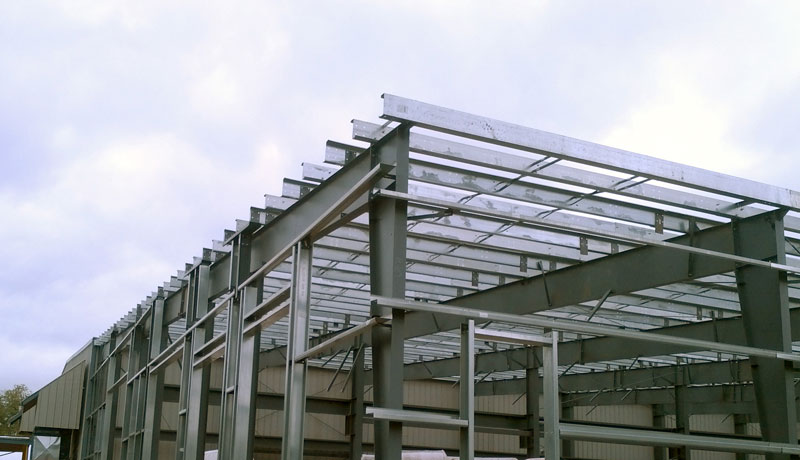 Robertson Building Systems was founded in 1863 in Hamilton by Thomas Irwin and over the years grew eventually becoming an NCI Company (NYSE: NCS) resulting in large product line and manufacturing capacity.  Today they continue to pride themselves on being a customer-centric company.
All Robertson building components are designed and checked by licensed Professional Engineers, registered in Canada.  All building components are designed and manufactured under quality standard CAN/CSA-A660 in IAS AC472 accredited facilities.
Advantages of Steel Frame
Design:  Steel can be designed to meet very unique loads and spans – given that it has one of the highest strength to weight ratios of all building products.
Ease of Install:  Steel structures are manufactured in a controlled setting ensuring that all members and components are precisely manufactured with consistent quality and exacting tolerances.
Fire Resistance:  Steel is non-combustible and will not fuel a fire.
Longevity:  Steel does not rot, is impermeable to termites, insects and rodents.  Steel does not promote mold and mildew.
Environmental:  Robertson buildings can be made with 25% to 60% recycled steel.  The building is also virtually 100% recyclable at end of life and thus not likely to contribute to land fill in the future.