We love the historic timber barn of Ontario.  Sadly though they are slowly becoming more extinct with passing of time.
If you treasure such barns – we would gladly assist you restoring your timber barn or if building you one of these fine gems.  Whether building from newly milled timber or building with a reclaimed and re-erected historical timber frame – the effect is astounding.  For some they make a fine barn.  For others they become a unique barn home or even a venue for weddings.  Regardless, the building you can be assured will be timeless.
To begin contemplating construction on your timber barn be sure to contact our team at POST – we would love to assist.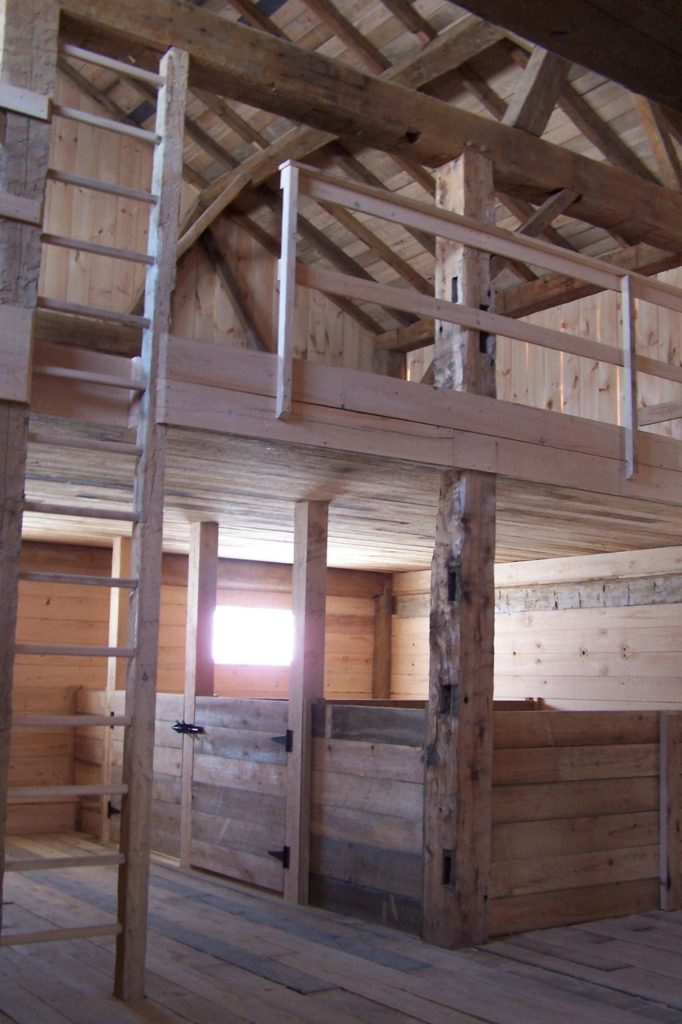 Building New
The character and design of the historical timber barn is very appealing.  The nastalgia of these structures only grows as time passes.
We have completed projects wherein we acquire new timber and have it milled for a mortice and tenon timber frame construction.  In this way you can attain with ease a new timber barn, but with the feel of the original architecture.  Starting with new timber simplifies the design process, saving the effort of engineering historic timber to today's building standards.
Many options can also be considered, such a wood species; timber finishes such as  rough sawn, planed or adzed; chamfered edges and stain finishes.
Restoring Original
Over the years we have worked on many timber barns.  Repairing or maintaining these barns provide for a long future.
Stone Foundation:  The foundation is critical to the longevity of the barn.  Proper surrounding drainage to ensure water is not against the stone wall is critical.  At times we replace portions of wall with new wall – poured concrete or masonry block wall or even stone.  We have poured many hours in original stone walls repointing the original stone.  The consideration on type of wall and strategy is dependant on your goals – finding the balance between economics, structure integrity and retention of the original.
Timber Structure:  Often the timber structure has many years of value remaining.  Replacement of a timber post, splicing a timber beam or inserting some cabling can ensure the barn is retained another century.  Quite often the corner posts on the windward side sees first damage or the base of the posts on the stone wall need some repair work
Building Finishes:  The primary goal is to ensure the elements are retained.  Roof steel flapping in the wind can mean the roof needs repair, but without properly addressing it can quickly lead to more work.  New steel or wood shake roofs and new barn board are common projects for our work crews.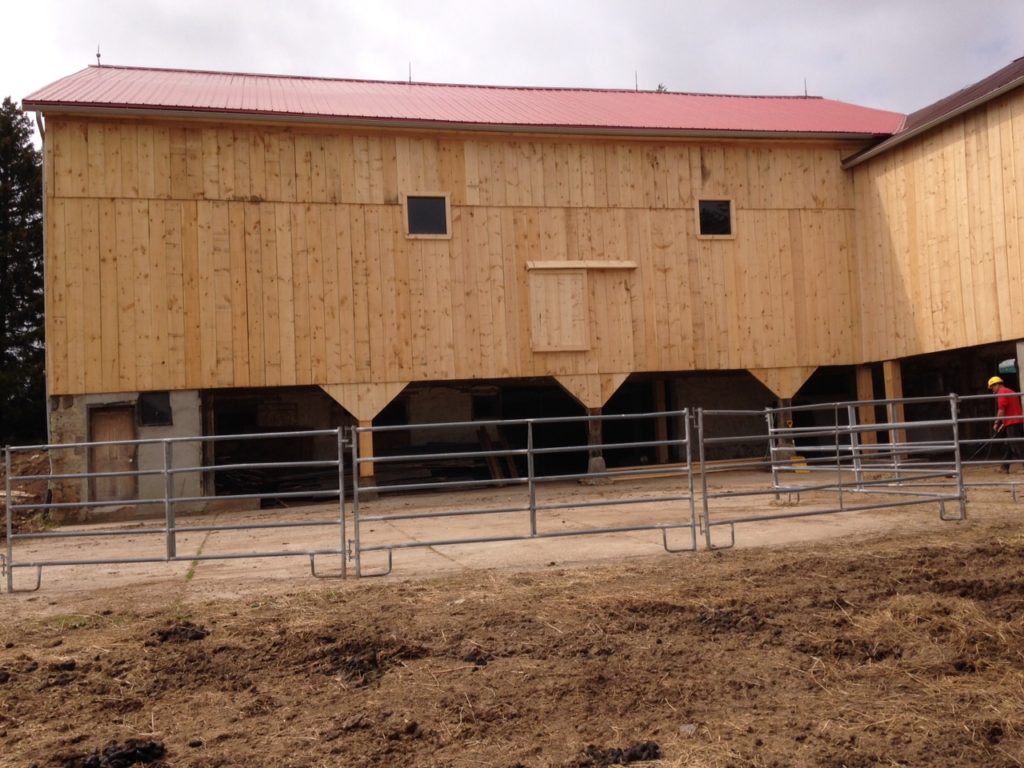 Erecting Historic Barns

Sometimes we are introduced to a pile of timber, lying in the grass.  Other times we are introduced to another timber barn, rejected by its current owner.
We assist with the assessment of the timber, developing a timber plan for re-erecting in a new location.  We can sort our the engineering and rehabilitate the members in preparation to stand proudly again.